American Civil Liberties Union (ACLU) of Colorado is calling artists to submit work expressing their thoughts and feelings on voting. One winner will be selected to receive a $500 prize and have their art printed and displayed. The winning art will be displayed alongside voter resources at an ACLU-sponsored event, which winners will be encouraged to attend.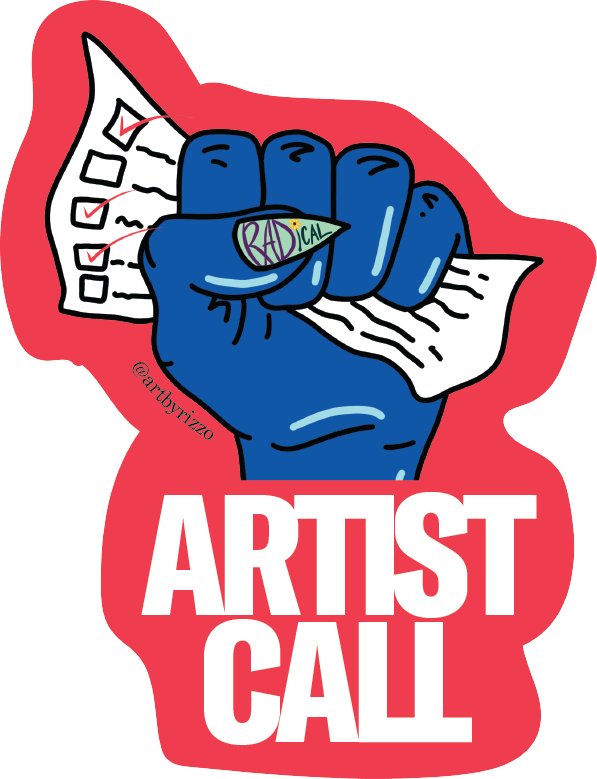 Submissions are due by October 16, 2022.
The top four artists will have the opportunity to receive a prize at an ACLU-sponsored event, voted on by attendees.
Submission requirements:  
Participation is free 
Artists must create work in whatever 2D medium they choose and submit a digital version to be considered for the competition (photos of physical works will be accepted)
Artists must post their art with a brief description on the social media platform of their choosing and tag ACLU of Colorado 
ACLU of Colorado social media channels: 
Additionally, artists are encouraged to submit their work here for further communication purposes.
Questions for inspiration:
What does voting mean to you?  
How do you feel your identity impacts your experience with voting?  
How does the intersectionality of your identity impact feelings of voter fatigue (or lack thereof)?  
How do you cope with fatigue/mental health when it comes to voting?  
What encourages you to vote? 
This artist call is open to all counties and ages in Colorado and all 2D artist styles. Two winners will be selected and encouraged to participate in an event in Arapahoe or El Paso County.
---
Selection of Winners
Artwork will be evaluated upon submission based on the needs of the ACLU of Colorado. ACLU of Colorado will select the winners in its sole discretion, based on creativity, originality, quality and execution, adherence to the theme, and overall impression.
Grant of Rights
All winning artwork will be created for and belong to ACLU of Colorado.
Winners unconditionally assign and transfer to ACLU of Colorado all rights, title, interest, and/or claim, which they now has, or may in the future have to the entry (including any and all written information submitted by the participant). ACLU of Colorado has the right to use, assign, modify, edit, adapt, dispose of, and electronically alter participant's submission, as well as to reproduce it, in whole or in part, without compensation or additional consent from participant, or any third party.
Publicity Release
Acceptance of an award constitutes permission for ACLU of Colorado to use, without notice or further compensation, worldwide and in perpetuity, any participant's submission, photo, likeness, biographical information, and statement in any and all media for any purpose, including without limitation, advertising and promotional purposes.