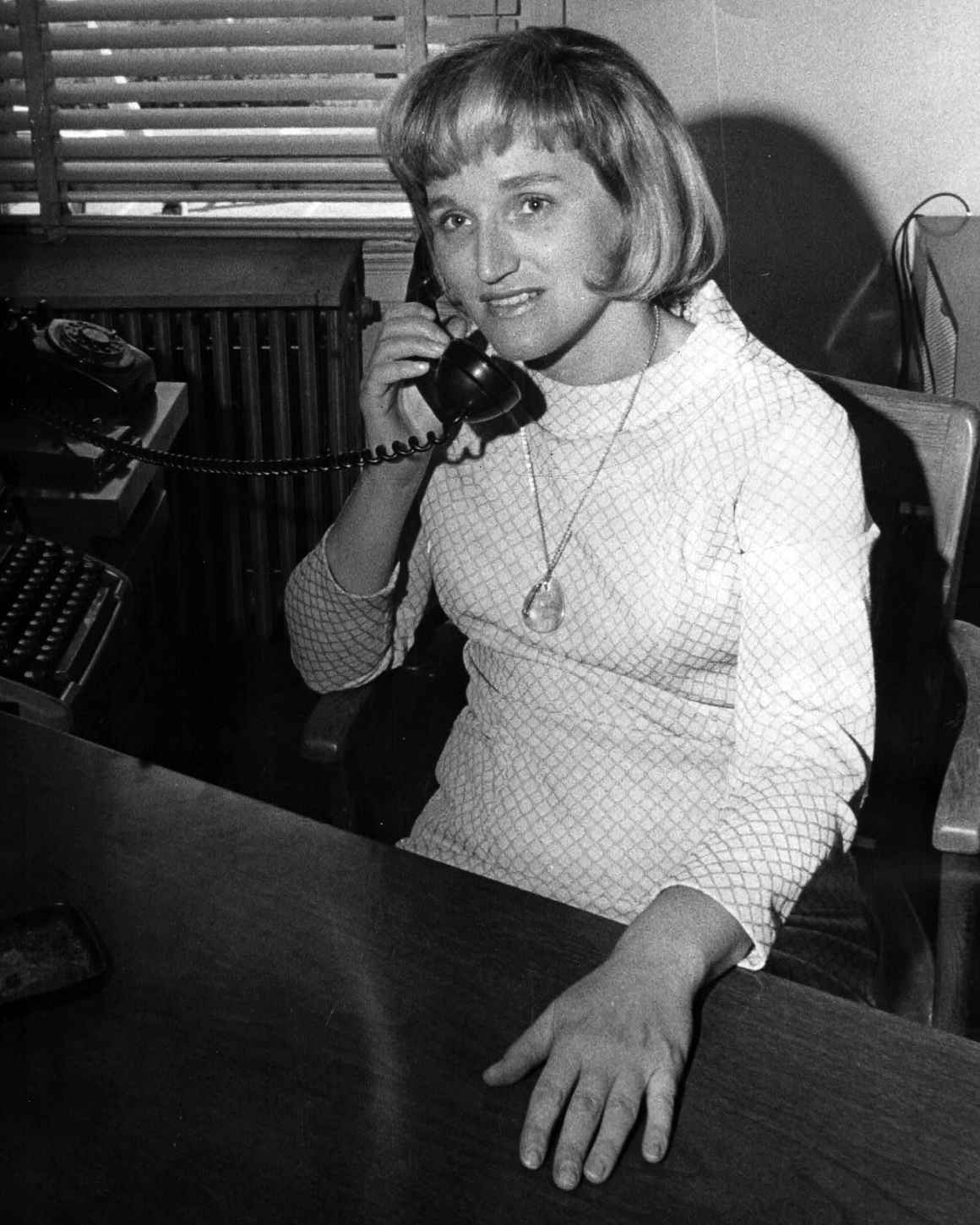 Dorothy Davidson was born to Jewish parents in central Romania in 1930. When Dorothy was five her family immigrated to Buffalo, New York, where her father, a rabbi, became the Attica Prison chaplain. Through his care for the incarcerated, Davidson's father instilled in her what would become a life-long commitment to justice. In 1945, the family relocated to Denver. Davidson graduated from Denver North High School in 1948, began her studies at Denver University, and married that same year.

After university, Davidson turned to the newsroom. Through her sly advertising maneuvers, she oriented the paper against a business collective trying to implement unjust store closure policies. The flame was ignited. Davidson's political life took her to jails, to protests, and to the 1963 March on Washington for Jobs and Freedom. 
In 1964, a friend of Davidson's, then director of ACLU of Colorado, was appointed postmaster and suggested Dorothy apply for the vacated position. Davidson took the job. She felt the ACLU was not taking action where it might because "they were saving their money for something important." Under her oversight, the organization quickly grew as the community learned of the legal representation the ACLU could provide in local matters. Davidson also began the ACLU of Colorado newsletter and published regular news releases in the Rocky Mountain News.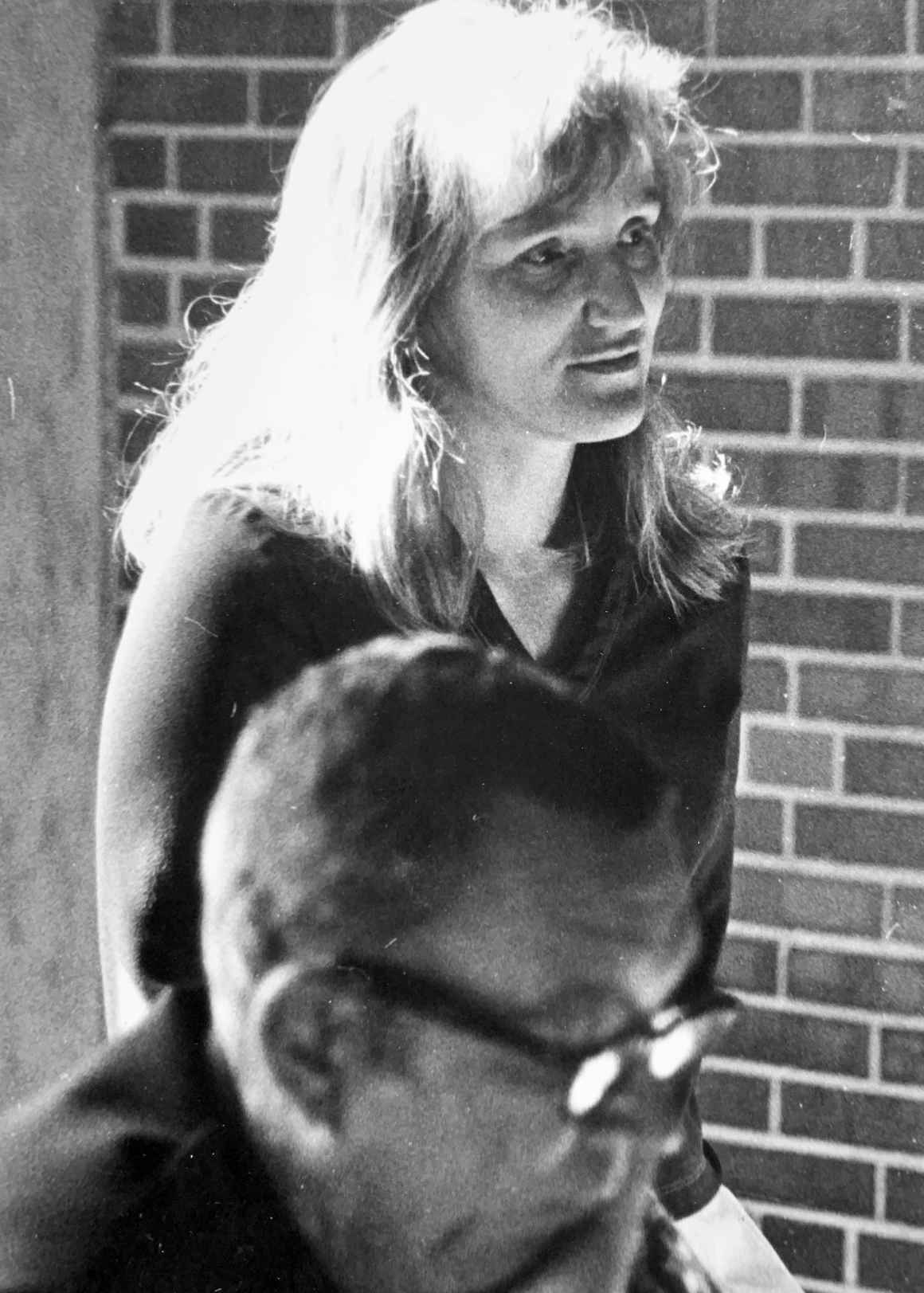 Davidson led the ACLU of Colorado through the Civil Rights Movement, the Vietnam War, and the rise of feminism. When a group of University of Denver students set up an encampment on campus to protest the war and were expelled, ACLU volunteer attorneys represented them in their administrative hearings. On the heels of
Tinker v. Des Moines
, in which the U.S. Supreme Court upheld the First Amendment rights of students to wear black armbands to protest the Vietnam War, a group of Latino students wore black berets in conjunction with a school integration and civil rights protest. ACLU of Colorado's volunteer attorneys represented the students when they were expelled, although they did not prevail with the school board or in federal court. 

Edwin Kahn, who served on the ACLU of Colorado's legal panel for more than 50 years, described Davidson as "principled, dedicated, effective, hardworking." David H. Miller, ACLU of Colorado's first Legal Director, enjoyed a decades-long friendship with Davidson. He said that Davidson, "never apologized for the position of the ACLU; she was clear, direct, even forceful, which inspired others and allowed her to be successful." Miller recalled Davidson having an essential role in the development of the ACLU's Mountain States Office, the Indian Rights Committee, and ACLU Policy #313 on the Rights of American Indians.
She had good relations with the press and had been friends with Peter Blake of the Rocky Mountain News since her own reporting days. Her spouse, Charles Carter, was at the Denver Post. Davidson stayed close with Judge Peter Nay and Justice Jean Dubofsky, the first woman on the Colorado Supreme Court.
Davidson, who never became a lawyer, has one case that carries her name: Davidson v. Dill. Local police had begun to use arrests for loitering and jaywalking as excuses to search those labeled "hippies." Davidson intentionally loitered and was arrested along with her 14-year-old daughter and an unnamed board member, but were released. Davidson successfully sued to have their records expunged. The case set the precedent to expunge records of those not convicted of the crimes they were arrested for.
Amidst the seriousness of her work, Davidson kept a sense of humor. Regarding threats made against her and the ACLU of Colorado, Davidson said, "Anyone who took the trouble to warn you in advance wasn't going to do anything, so I didn't worry about it."
Davidson, a mother of five children, co-authored one book, High Country Lockup: Children in Confinement, published by the Human Rights Watch Children's Rights Project in 1997.
At the end of her career in October 1974, the ACLU gave her an award that simply stated, "The ACLU of Colorado confers upon Dorothy Davidson this special award with gratitude for her continued dedication to civil liberties." It was a fitting summation of the singular passion that defined her life.